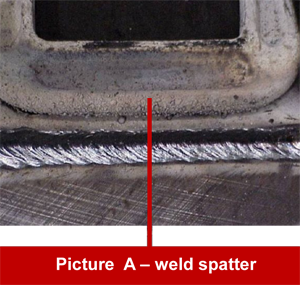 (2) Coats of X13 on a C Clamp placed beside a weld line
Picture A:
Weld Spatter has completely covered the front surface 
of the C Clamp.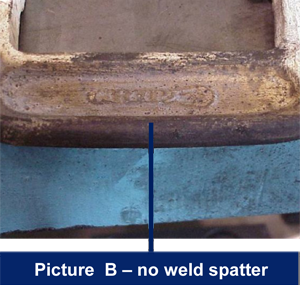 Picture B:
Depicts the same X13 Coated C clamp free of weld spatter.
We simply removed the weld spatter 
with an ordinary household paint brush.
---

1008 / 1010 CRS Testing Coupon - Shown half coated with (2) coats of X13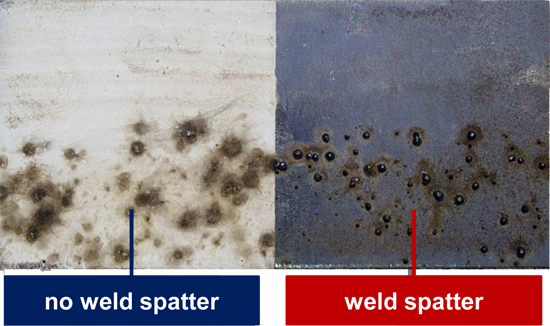 ---